Finally, gabe and I had time to just sit down and play today. First we were sick, then it seemed like we were always on the go. We had to go to the store or to see the family or to a party. It just felt like we were never home long enough to sit down and play.
He was actually playing like a kid today too. He was playing with his animals on the mat, not just moving stuff from one box to the floor or handing it to me. Of course, he did hold on tight to his giraffe. He was even giving it kisses, which involve putting the giraffes nose in his mouth. Too cute this kid!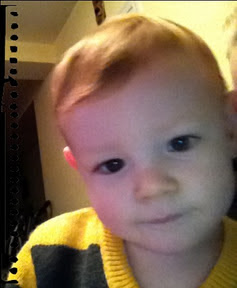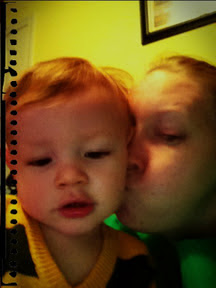 I have also decided that it might not be ideal, but it's ok that gabe spends some time in our bed. Yes, it's a little annoying, but I secretly love it too. I love waking up and realizing that I'm cuddling with my little guy. I won't do this forever. I'm hoping not past two. For now, it's sweet and most of the time everyone sleeps so it's better than running back and forth from our bed to his room trying to get him to sleep. Nap time, now that's a different story.....something to be worked on after Christmas break.
Oh yeah, tomorrow is a kinda big day....it's our four year wedding anniversary!
- Posted using BlogPress from my iPad