Right now gabe is screaming and turning on his bedroom light. We are once again struggling with bedtime and it's driving me crazy! He is absolutely exhausted from the busy weekend that we had, but he won't go to sleep.
That was last night. I couldn't even finish because I had to go stand in his room so he would fall asleep.
So, our weekend (and today too) was jam packed with family. Saturday began with a baby shower for our cousin, ivonne. Then it was a big family party for jorges uncle.
Gosh, I have one handsome kid!
And some beautiful girls too!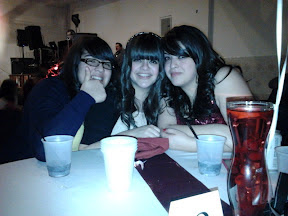 Gabe loves these family parties. Sometimes it's hard to believe that he is our kid. Jorge and I were both really shy kids and gabe totally is not. As soo. As his favorite cousins got to the party he was off. Gabe and his twin cousins, Alexa and Elaine, ran around the hall playing some game and he was in heaven! He loves those girls. If it were me, I would have been in my moms lap the entire time.
Sunday morning, the family just hung out for a bit. The four of us jumped in our bed and just hung out.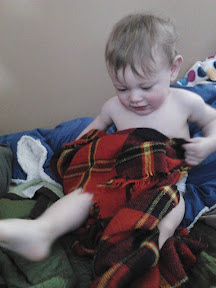 Gabe loves playing with his daddy's blankie.
Today gabe and I went shopping with my mom. I love having Monday's off! I almost forgot! I actually did my hair on Saturday. I made three mini buns after I saw them on this super cool blog.
- Posted using BlogPress from my iPad