Today is gabes first first birthday party. We are not having the greatest weather today but I know that it will be so great!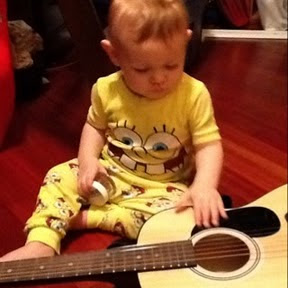 Gabe is practicing on sidneys guitar while she helps Jorge get ready. It's been a busy week preparing for today. And next week will also be full of preparation for the next first birthday party. This is one lucky kid! And I feel so blessed that there are so many people who want to celebrate this milestone with us. Thank you everyone.
Don't worry, there will be plenty of pictures!
- Posted using BlogPress from my iPad