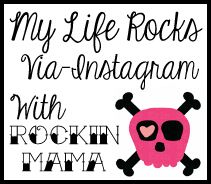 Another week, another link up with rockin' mama. I really hope that you guys have checked out her blog because she's awesome and tells it like it is!
I had a ton more pics on instagram but I just picked my favorites.
*sleepy baby...or should I say toddler?
*cars and trucks from the toystore. We looooove quake!
*building with blocks
*cuddles and cartoons after nap time. I need it as much as gabe!
*naptime buddies
*gabe is twwwwwwo!
*feeding the giraffes last week at the pumpkin farm
Now, seriously go check out rockin' mama!
- Posted using BlogPress from my iPad