Jorge and I finally went out on a real date. We haven't been on a date in what seems like forever. Anytime we have had plans, something has changed. We were supposed to go to to see nikka costa a few months ago. Gabe was sick so I stayed home. It was hard, but gabe was sick and I wanted him to spend the night in his own bed.
Back to yesterday...Jorge had bought a groupon back in April for this fondue place. We never had a chance to use it. It was expiring at the end of the month so we HAD to use it or be out $50. So we finally made plans, got a babysitter, and went out to dinner.
Melted cheese, is there much better?
Yum! I love fondue, we have even gone to the melting pot before. This was a new place and so cute! We went to Geja's in Lincoln Park. It was a cute little place, with super nice waitstaff.
Melted chocolate! Even better!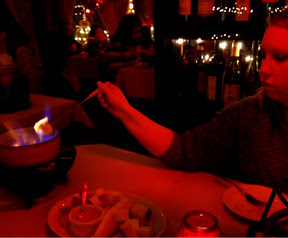 We almost didn't go. We almost stayed at home in our pjs. I'm glad we went. We got semi-dressed up. We had a nice conversation in which gabe was hardly mentioned (!). That was nice too though, to know we can still talk to each other without involving the kids.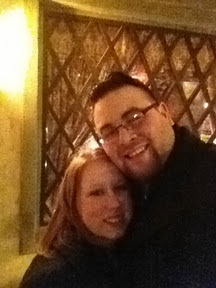 Everyone should get out for a date night once in awhile!
- Posted using BlogPress from my iPad