Ok, I'm only flashing back one month but I promised myself that I would put the pumpkin farm pictures up and I haven't so.....a very very photo-heavy flashback!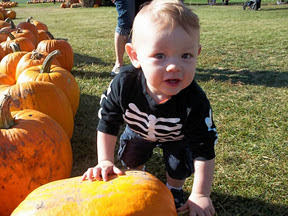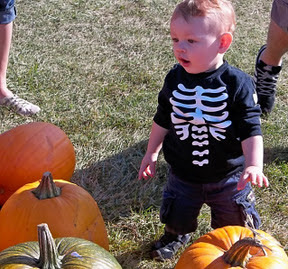 I don't remember if I mentioned that there was a petting zoo at the pumpkin farm. We had so much fun feeding all of the animals. They even had giraffes that you could feed and pet. Amazing! Gabe was in awe! Giraffes are his favorites. I'm not even kidding! He has about ten giraffe stuffed animals or toys. He sleeps with a baby giraffe called baby.
If I'm not mistaken, this is a camel gabes petting.
I also promised pictures from the football game we went to.
Here is a collage of my dad reffing!
Posted using BlogPress from my iPad